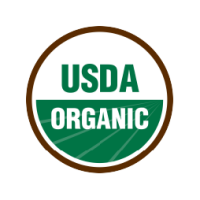 HOUSE WINES $5 a glass / $15 a bottle
    
Don Ramon Red Aragon, Spain
​   
Rockbrook Cabernet Sauvignon

Hacienda Chardonnay

Bass Creek Pinot Grigio Lodi, CA

Foxbrook White Zinfandel  CA
​

RED WINES
​

Lirac Rouge Rhone France.
       Soft & rich red blend -9/27

Deakin Estate Shiraz Australia.

* Santa Julia Cabernet Argentina   
        Black cherry, plum -7/21

Embankment Cabernet Alexander
        Valley, CA. Velvety berries-9/27

Cultivar Cabernet Napa Valley CA

* Santa Julia Malbec Argentina.
        Berries, Cola/Cherry -7/21

* Stemmari Pinot Noir Sicilly, Italy.
        Fragrant. Berries -6.5/19.5

Reata Pinot Noir Napa/Sonoma
        Valley, CA. Fruity. Vanilla -9/27                    

* Montinore Estate Pinot Noir OR.
        Bold w fruity palate -11/30

McManis Merlot CA
        Smooth. Bold. Aromatic -7/21                                            

* Badger Mountain Merlot WA
        **Berries & Vanilla -9/27

Whiplash Red Zinfandel Lodi, CA
        Rich w cinnamon, vanilla -8/24

* Poggio Vignoso Chianti Italy.
        Fruity w choc/coffee. -8/24

Château L'Favière BordeauxFrance.
        Superior.  Fruity/Spicy -13.5/40.5

Viña Arana Reserva Rioja, Spain.
        '08 Cherry. Cedar/tea -15/44
WHITE WINES

Santa Julia Chardonnay Argentina
       Medium body, apple/pear -7/21

Custard Chardonnay Sonoma Valley CA

Hanna Chardonnay, R.River CA
       Luscious ripe pears -12/36

Carte Blanche Chardonnay CA
      Buttery, long finish -22/85

* Badger Mountain Chardonnay WA .
      ** Fruity & smooth - 8/24

UN-OAKED CHARDONNAYS
      Red Shoulder Ranch CA -18/63

Zonin Pinot Grigio Italy.
      Delicate. Bright & fresh -6.5/19.5

*Tiamo Pinot Grigio, Italy.
      Fresh, floral and fruity -7.5/22

* Huia Marlborough Pinot Gris NZ.
       Refreshing, citrus -9/27

* Elizabeth Spencer Sauv Blanc CA 
       Complex & fragrant -8/24

* Cono Sur Sauv Blanc, Chile.
​       Sparkly, lemon-green -8/24


      Herbs & lemon/apple -10/30
      (proceeds rebuild oyster reefs)

* Huia Sauv Blanc Marlborough  NZ.
      Grass/flint, grapefruit -12/36

Skeleton Gruner Veltliner Austria.
      Pale-green, green apples-6.5/19

Salt of the Earth Moscato, CA
      Refreshing. Sweet muscat -6/18

Elunes Mango Moscato Italy.
      Infused fruit. Premium -6/18

J. Christoph Reisling Germany.
      Balanced, lemon/peach -6/18

* Badger Mountain Riesling WA

Montinore Estate Riesling OR
      Almost dry. Floral notes -9/27
​​
SPARKLING SPLITS



Segura Viudas Brut Spain -6

Veuve Du Vernay Brut France -7

Anna Blanc de Blanc Spain -5

Cordorniu Cava Spain -7.5

Da Luca Prosecco Italy -6.5

Bocelli Prosecco Italy -8

ROSE WINES


​
Honoro Vera Rose, Spain.
      Crisp/melony. Salmon-pink -7/21

Saurus Rose Patagonia Argentina
      Complex. Fruity/spicy -8.5/25


Sokol Blosser Rose, OR This
     rose wine is made from Pinot
     Noir. Berries/melons/citrus -10/30

Prices subject to change




*Prices and product subject to change from date of online publishing. Verify pricing and availability before ordering.

​